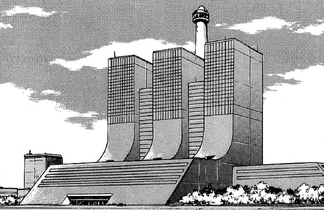 NISAR
 (
Ni
honkoku
Sa
i Koku Uchu Gijutsu Ko Dan, 日本国際航空宇宙技術公団, Japan International Aerospace Corporation) is a military company affiliated with the JSDF. They serve as the major opposition to
Vega Zone's
Metal Beasts
in the
Getter Robo Go (Series)
.
NISAR stands as a special forces unit to combat the Metal Beasts as all other weapons have proved useless. Their laboratories were built to hold and upgrade the Getter Robo Go.
Ad blocker interference detected!
Wikia is a free-to-use site that makes money from advertising. We have a modified experience for viewers using ad blockers

Wikia is not accessible if you've made further modifications. Remove the custom ad blocker rule(s) and the page will load as expected.