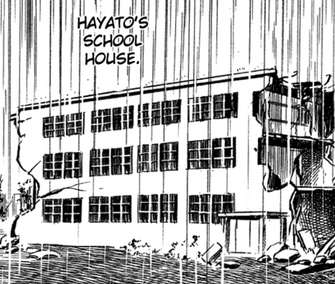 Hayato's School House 
was the first base of
Hayato Jin
and
his gang
.
The school house was originally part of Hayato's school. However he quickly managed to take over the building, isolating it from the rest of the school. It served as the hub for Hayato and his gang to plot scheme's against authority. The building was later destroyed by Mechasaurus Gigi after it goes on a rampage.
Ad blocker interference detected!
Wikia is a free-to-use site that makes money from advertising. We have a modified experience for viewers using ad blockers

Wikia is not accessible if you've made further modifications. Remove the custom ad blocker rule(s) and the page will load as expected.